Get High-Quality Patio Entry Doors For Your Home
You want to choose patio doors for your home that provide a sweet and smooth transition from the interior of your home to the exterior, and vice versa. Patio doors should serve the functional purpose of protecting your home, but they shouldn't sacrifice beauty in the process.
At Cousins Restoration, we can help you with your patio door installation or replacement services in Schenectady and the surrounding areas. We offer ProVia door products, as ProVia is a trusted U.S. door manufacturer — and we only want the best for our clients. Contact us today for additional information about patio door pricing and services.
Patio Doors We Can Install
Our exterior restoration crews at Cousins Restorations can help you install or replace your patio doors with high-quality ProVia doors. Each of these doors is sturdy and aesthetically appealing, which is why homeowners across the country flock to the ProVia brand.
We can help you install the following doors listed below: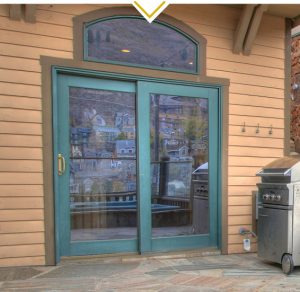 Aeris Wx9600 Series
Add warmth to your home with a classy flair by choosing a door from this series by ProVia. These doors can easily be stained or painted to the color of your preference, and on top of that, they are easy to maintain and clean — meaning they'll last you for the years to come.
---

Aeris VT8500 Series
This vinyl patio door type is tested to withstand the most stringent of industry standards. They're known for being wind-resistant, easy to operate and extremely secure. To add to the list, they're also low maintenance and energy efficient.
---

Designer
Want a patio door that is extremely customizable? ProVia's designer doors can be offered in any width or height, and they look beautiful in any paints or stains that you choose.
---

Prestige
This vinyl patio door type will give the entry points of your home a classic look without sacrificing security, and we can install any type of this door's configuration options in your home. Whether you want a two-door option that slides from the right or a three-door option that opens from the middle, we can help you find the best patio door solution for your home.
---
Schedule Your Next Door Installation Service
Cousins Restoration is the area's top, go-to choice for door installation services. We will ensure your project is completed when we say it will be, and we never sacrifice quality for speed.
Our jobs aren't done until you are 100 percent satisfied. We have years of experience in the roofing and exterior restoration industry, so we'll ensure to connect you with patio doors that match your style and budget. Contact us today to get started.